03 May

In-Home Care Boulder

For over a decade, we have built our reputation for delivering excellent private care.
Family Tree Private Care Representative in Boulder
Boulder and the Surrounding Areas:
About Family Tree Private Care
Our history began over 20 years ago with Boulder local RNs Karen Buchanan and Shirley Jennett, whose two storied agencies joined forces with Salus Homecare of Denver to form Boulder's premier agency, Family Tree Private Care. Our team of RNs and Certified Care Managers has served thousands of families in the Boulder Metro Area, and we look forward to working with you and your family. With over 100 years of combined nursing, care management, and caregiving experience, our team is eager to earn your trust. We're a licensed, bonded and insured agency with a Class A and Class B license issued by the Colorado Department of Public Health and Environment.
Schedule your complimentary consultation today!
Helping You With Care for aging loved ones
Boulder Home Care Services
Boulder's Premier Provider of
Senior Home Care and Elder Care Services
At Family Tree Private Care, we thrive on providing exceptional home health care to seniors in Boulder and the surrounding areas. Helping the elderly live well at home is our passion, and we make sure to hire only the best caregivers and provide the best ongoing training and support to those caregivers. This critical component is what makes sure our Boulder caregivers have the skills they need to provide high-quality care.
Over the past decade, we have passionately provided millions of hours of aging in place care to the Greater Boulder Area. We value the trust Boulder has put in us, from families like yours to professionals in the Boulder Medical Center. These deep relationships form as we take the time to learn about each and every family prior to starting care.
Your loved one's individual personality is key to our matching process with our caregivers. Caregivers quickly form close, lifelong bonds with our clients. With the support of their caregiver, your loved one will be able to explore their passions like exploring Union Station, walking City Park, or eating your favorite dish at Annie's Café.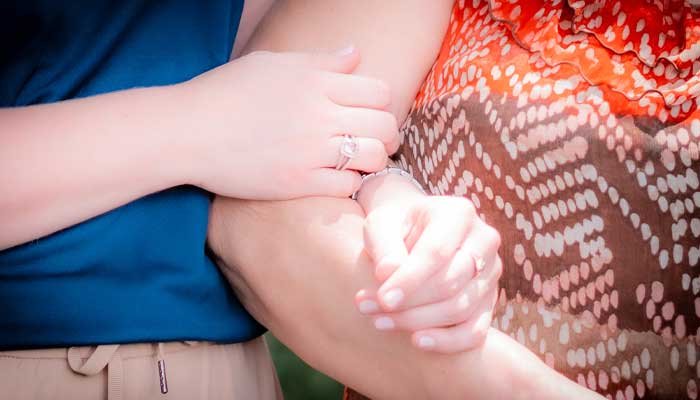 Being the highest quality senior care company in Boulder starts with a curated caregiver match
Your loved one can have the convenience of staying in the comfort of their home while receiving quality senior care services from our expert professionals. Ensuring your health, safety, and overall wellbeing is our utmost priority, and our success begins with finding the perfect caregiver.
We are thoughtful in our pursuit to provide families with a professional caregiver who is trustworthy, compassionate, and experienced with seniors and those living with disabilities. Our vetting requires more than just a background and reference check. Our private caregivers go through multiple interviews, competency testing and comprehensive orientation to prepare them for Alzheimer's and dementia, fall prevention, diabetes, transferring and more.
Your Home Care Services are fully customizable
Family Tree Private Care offers a wide range of senior assisted living services such as bathing, basic housekeeping, restroom needs, assisting with meals, and much more. Regardless, we know that each of our Boulder clients are unique.
We take great pride in providing a variety of private care services that are tailored to meet your loved one's needs. Whether you're looking for private caregivers, grocery shopping help, or medication reminders; Our professionals will listen carefully and create an individualized plan just for you. We offer a free consultation with one of our professional care advisors who will help guide you through the entire process. Call us and speak with one of our private care professionals to learn more about our services and see if in-home care is right for you and your family.
When caregiving isn't enough, we can provide private duty nursing in Boulder
In addition to caregiving, some families want or need the peace of mind of having a nurse provide direct care. At Family Tree Private Care, we are uniquely licensed to supplement caregivers by providing private nursing services for those clients who prefer a more advanced care plan around the Greater Boulder Area. By providing quality and top-notch private in-home nursing care, we can:
Reduce health-related expenses
Improve the overall health of our clients
Lower the chances of re-hospitalization
Services include IV management and infusions, injections, medication management, g-tube, wound care, catheter care, and much more. We have high standards for our care, so we only hire the finest and most compassionate nurses to assist our clients in the comfort of their homes. Learn more about Private Duty Nursing.
We work holistically to provide the leading private geriatric care management services in Boulder
In addition to our team of professional health care providers, Family Tree Private Care uniquely offers Care Managers (professionally known as Aging Life Care Professionals or Geriatric Care Managers) to every client. A Care Manager works like a concierge to guide you through all of life's needs associated with aging and disability, looking far beyond just private caregivers and nurses. We offer a holistic approach to care and collaborate with medical, financial, legal, and other third-party resources involved in your loved one's life.
Care Managers provide a customized life care plan for your senior. They will help identify short or long-term health, wellness, and life goals. Aside from improving your senior's welfare, we want to give you peace of mind in knowing that your loved one is in the right hands. Learn more about Boulder Care Management.
Trusted In Our Health Care Community
Boulder and the surrounding Counties
Aspen Park | Aurora | Black Hawk | Broomfield | Buffalo Creek | Castle Rock | Centennial | Cherry Creek | Cherry Hills Village | Commerce City | Denver | Englewood | Evergreen | Federal Heights | Franktown | Greenwood Village | Golden | Highlands Ranch | Idledale | Indian Hills | Kittridge | Lakewood | Larkspur | Littleton | Lone Tree | Louviers | Morrison | Northglenn | Parker | Pine | Sedalia | South Denver | Thornton | Watkins | Westminster | Wheatridge | Adams County | Arapahoe County | Denver County | Douglas County | Jefferson County | Clear Creek County | Summit County
Boulder, You Deserve Peace of Mind