12 Apr

In-Home Care Houston

For over a decade, we have built our reputation for delivering excellent private care.
Family Tree Private Care Representative in Houston
Houston and the Surrounding Areas:
Family Tree Private Care
Family Tree Private Care
3600 S. Gessner Rd.
Suite 150
Houston, TX 77063
Phone: (713) 333-9991
Open 24 Hours
About Family Tree Private Care
Our story began in Houston when Alex Bonetti formed Family Tree in his apartment, inspired to provide our community with a better aging experience than his grandmother had during her battle with Alzheimer's disease. Alex was later joined by Daniel Gottschalk, a proud-Houstonian who served as a caregiver for a beloved professor during his time as a student at U-of-H. Our team has served thousands of families in the Greater Houston Area, and we look forward to working with you and your family. With over 100 years of combined nursing, care management, and caregiving experience, our team is eager to earn your trust. We're a licensed, bonded and insured agency uniquely licensed by the State of Texas to provide both caregiving and private nursing services to the Houston community.
Schedule your complementary consultation today!
As recognized in Houston by:
Helping You With Care For Aging Loved Ones
Houston Home Care Services
Houston's Premier Provider of
Senior Home Care and Elder Care Services
At Family Tree Private Care, we thrive on providing exceptional home health care to seniors in Houston and the surrounding areas. Helping the elderly live well at home is our passion, and we make sure to hire only the best caregivers and provide the best ongoing training and support to those caregivers. This critical component is what makes sure our Houston caregivers have the skills they need to provide high-quality care.
Over the past decade, we have passionately provided millions of hours of aging in place care to the Greater Houston Area. We value the trust you have put in us, from families like yours to professionals in the Texas Medical Center. These deep relationships form as we take the time to learn about each and every family prior to starting care.
Your loved one's individual personality is key to our matching process with our caregivers. Caregivers quickly form close, lifelong bonds with our clients. With the support of their caregiver, your loved one will be able to explore their passions like shopping at the River Oaks District, visiting Memorial Park, or enjoying the symphony at Jones Hall.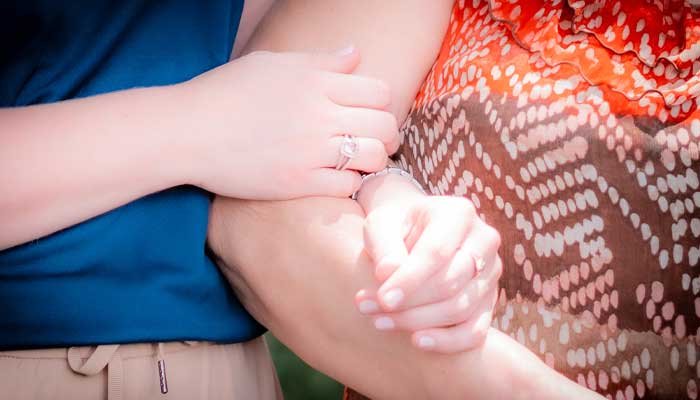 Being the Highest Quality Senior Care Company In Houston Starts with a Curated Caregiver Match
Your loved one can have the convenience of staying in the comfort of their Houston area home while receiving quality senior care services from our expert professionals. Ensuring your health, safety, and overall wellbeing is our utmost priority, and our success begins with finding the perfect caregiver.
We are thoughtful in our pursuit to provide families with a professional caregiver who is trustworthy, compassionate, and experienced with seniors and those living with disabilities. Our vetting requires more than just a background and reference check. Our private caregivers go through multiple interviews, competency testing and a comprehensive orientation to prepare them for Alzheimer's and dementia, fall prevention, diabetes, transferring and more.
Your Home Care Services are Fully Customizable
Family Tree Private Care offers a wide range of senior assisted living services such as bathing, basic housekeeping, restroom needs, assisting with meals and much more. Regardless, we know that each loved one is unique.
Whether you're looking for our private caregivers to help with dressing assistance, grocery shopping, medication reminders, respite care, or monitoring diet, an experienced care professional will listen to your needs, assess your loved one, and develop a fully customized care plan with input from you.  We offer a free consultation with one of our professional care advisors who will help guide you through the entire process. Call us and speak with one of our private care professionals to learn more about our services and see if in-home care is right for you.
When Caregiving Isn't Enough, We Can Provide Private Duty Nursing In Houston
In addition to caregiving, some families want or need the peace of mind of having a nurse provide direct care. At Family Tree Private Care, we are uniquely licensed to supplement caregivers by providing private nursing services for those clients who prefer a more advanced care plan around the Greater Houston Area. By providing quality and top-notch private in-home nursing care, we can:
Reduce health-related expenses
Improve the overall health of our clients
Lower the chances of re-hospitalization
Services include IV management and infusions, injections, medication management, g-tube, wound care, catheter care and much more. We have high standards for our care, so we only hire the finest and most compassionate nurses to assist our clients in the comfort of their homes. Learn more about Private Duty Nursing.
We Work Holistically to Provide The Leading Private Geriatric Care Management Services In Houston
In addition to our team of professional health care providers, Family Tree Private Care uniquely offers Care Managers (professionally known as Aging Life Care Professionals or Geriatric Care Managers) to every client. A Care Manager works like a concierge to guide you through all of life's needs associated with aging and disability, looking far beyond just private caregivers and nurses. We offer a holistic approach to care and collaborate with medical, financial, legal, and other third-party resources involved in your loved one's life.
Care Managers provide a customized life care plan for your senior. They will help identify short or long-term health, wellness, and life goals. Aside from improving your senior's welfare, we want to give you peace of mind in knowing that your loved one is in the right hands. Learn more about Houston Care Management.
Trusted In Our Health Care Community
Houston and Harris County
Houston | Katy | Sugarland | NW Houston | River Oaks | Tanglewood | West University | Memorial | Galleria | Uptown | Downtown | Rice Military | Avalon Place | Montrose | Oak Estates | Royden Oaks | Inner Loop | Greater Heights | Meyerland | Bellaire | Missouri City | Boulevard Oaks | Hyde Park | Cypress | Westwood | Afton Oaks | Braeswood | Spring Branch | Royal Oaks | Briar Forest
Houston, You Deserve Peace of Mind
We interviewed four reps of in-home caretaker companies before choosing Family Tree. Our first contact with Family Tree proved that we were right because the Care Advisor came to our home and gave us positive, in-depth answers to our many questions. We signed with Family Tree and they sent us a hard-working, charming caregiver who brings into our condo good thinking and expert caring skills all wrapped up in her joyous personality. She is easy to talk with and suggests things we need in order to make our life more enjoyable. How fortunate we are!
Kara
I would like to take a moment to recognize an amazing caregiver. In the last 2 years I have only received positive feedback about this individual. The people she cares for are truly touched by her compassion. Every time I stop by to visit with her clients, it's nothing but love and praise! Her level of commitment to help improve the lives of others is heartwarming. Thank you Christine Campbell!

Debbie
As Marketing Director and on behalf of MRC The Crossings in League City, we are very grateful for the partnership we have with Family Tree. Christine is a godsend to many of our resident elders.
Our Care Manager, Kara Rose, was phenomenal! She was readily available for questions and staffing. Her communication skills are excellent. The caretakers were, for the most part, well trained, followed instructions, and were very caring and loving. This is our second time using Family Tree and we highly recommend their in-home care services.
Violet
This is one of the best places to work and although the I don't get to see the office staff often, the care coordinators, schedulers and office staff are extremely nice, considerate, warm and caring while on the phone. They keep appreciating all that the caregivers do and never fail to understand your needs. I am proud to be a staff in this awesome company with a great working environment! It is indeed a team of passionate staff who give their best in ensuring excellent patient experience and satisfaction. Thank you to the management for all the care and pampering!😚
Lisa
I can't say enough about what Family Tree provided for our family. The care was attentive and professional. Gave us confidence after my father's surgery. My pare stop fell in love with several of the caregivers. The staff was incredible to work with and I felt like they really cared. We will be continuing to use them as needs arise.